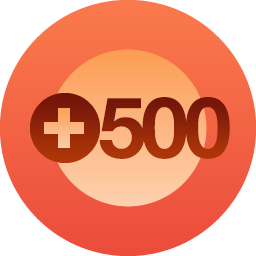 I have just got this! Yay!!!! 500 followers… 500 people who have pressed that little button. 500 of you that have changed my life and actually take an interest in what I'm doing!!!
Thank you all!
The offending 500th follower is a young chap called Adam who has a blog called adamdixonfiction he's constantly writing fiction and has found me thought Niki's blog and wants to join the crew of the spaceship Explorer.
I'm looking forward to reading Adam's work and to having adventures on our virtual spaceship. Thanks for following Adam!
Simon 🙂